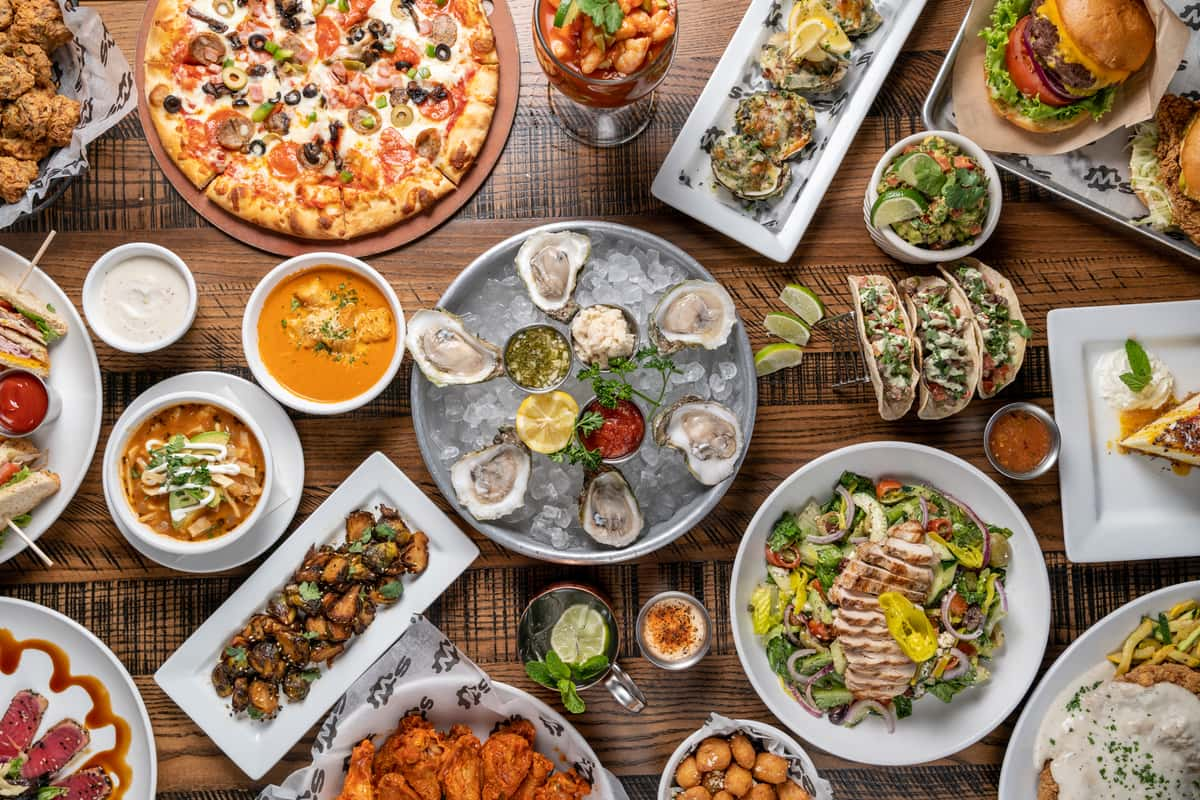 Lincoln heights menu
Free Fried Pickles App
Sign up to receive updates on special events, new menu items, menu reviews, and more! New members receive a free Fried Pickles Appetizer!
Lunch & Dinner Menu
Crafted Burgers and Sandwiches
Our burgers are half-pound fresh ground Certified Angus beef & are served with fries. Substitute sweet potato fries for $1.95
Seafood & Steak
Substitute asparagus or add a side salad for an additional charge.
Pizza and Flatbreads
Our pizza sauce starts with fresh, whole garden tomatoes, roasted garlic & fresh herbs slow cooked for hours. Our pizza dough is made several times a day & baked just for you.
Kids Menu
All kids meals come with kid's drink and a cookie

New!

Signature Item